Grade A Lifepo4 3.2V Cell LF230 lifepo4 230ah prismatic lithium cell for Solar System EV Boat
- 2022-12-31 -
Normal capacity

230Ah

Normal voltage

3.2V

Work Voltage

2.5~3.65V

Internal resistance

≤0.3 mΩ

Discharge ending voltage

2.5 ±0.05 V

Standard charging current

3.65V

Absolute  Charging  Voltage

Maximum 3.8V

Maximum Pulse Discharging Current
(Short Pulse)

690A

When battery temperature is below 50℃,  the maximum discharge can last 10s

Maximum Pulse Discharging Current
(Long Pulse)

400A

Maximum duration: 3min

Weight

5400g

Thickness: 53.72±0.15mm

Length: 173.93±0.15mm

Height: 207.2±0.3mm

cycle life

4000 + times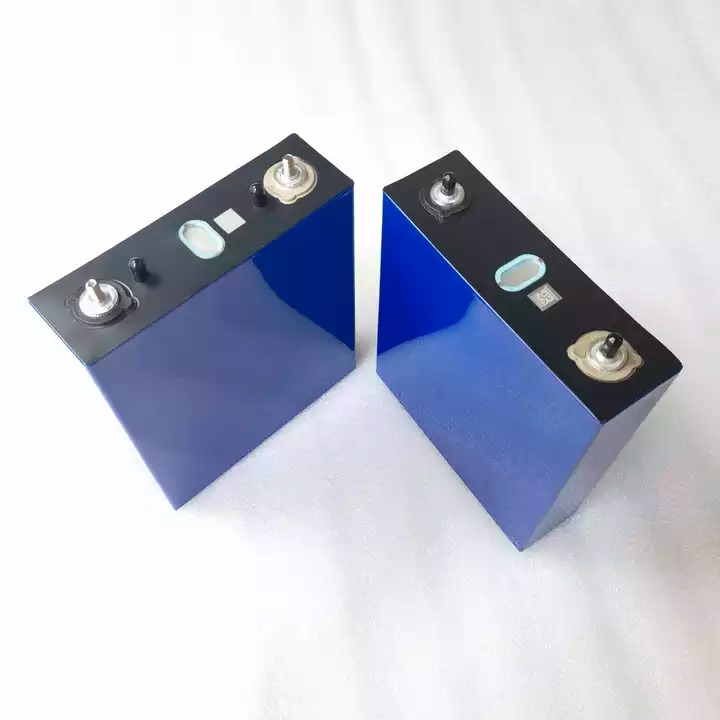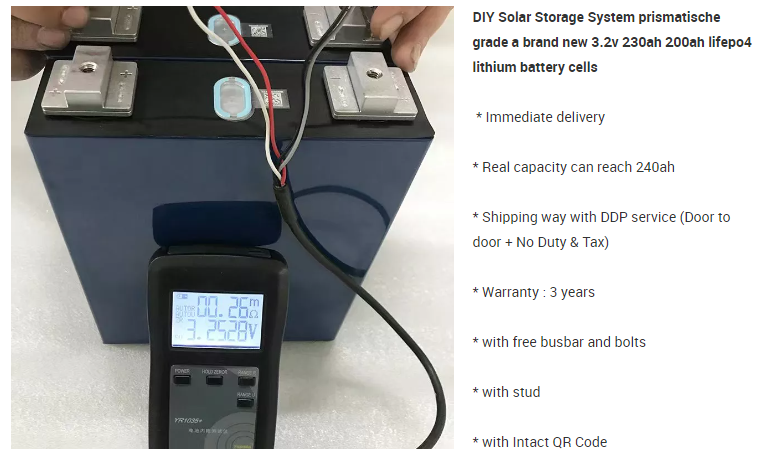 Notes :
1.This item is CALB 3.2V
LF230
230Ah battery ,
Grade A, Brand new with Intact QR code. Real capacity 240ah.REAL 4000TIMES DOD 80%
2.Free Busbars and bolts come with batteries,1pc battery will send one set busbar and bolt for free (e.g.,If buy 4pcs batteries ,we will send you 4pcs cells with 4 pcs busbars and 8pcs bolts)If need more ,please fell free to contact us . 3.The busbars size: 90*20*2mm (cooper plated with nickel) Screw size:M6 4.We will test Voltage ,Internal resistance for cells before delivery 5.Deligreen cooperated withEV E , CATL, LISHEN, CALB, REPT, Winston Yinglong batteries for more than 10 years . Fresh Stock for them ready to ship.
Stock is King !!!