Deligreen Hot seller! Intelligent Amp Hour METER HB404 with Blue Digital Display ECPC404 JLD404 HB404
- 2022-12-16 -
The JLD404AH provides four basic measurement functions:
1. Ampere Hours – current flow integrated over time.
2. Time – hours and minutes of elapsed time
3. DC Amperes – instantaneous current up to 9999 amps
4. DC Volts – up to 500 vdc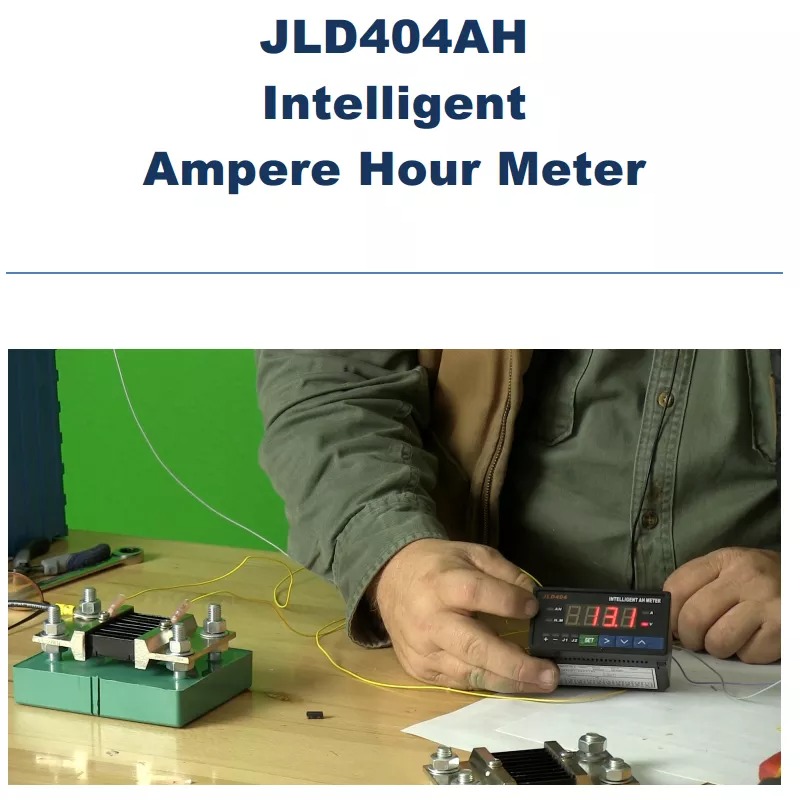 The JLD404AH Panel Meter offers the following features/specifications:
Current Sensor Inputs: 5A, 1A, 75mv
DC Voltage Inputs: -100/500vdc, -20/100vdc
Current Measurement: 0-9999 amperes with external shunt. 0.5%FS+3D
Voltage Measurement: -100 to +500 vdc. 0.5%FS+3D
Input Mode: common ground
ampling Rate: 3 times per second
Ampere Hours: 0.001 to 9999
DC Accuracy: +/- 1%
Meter Operating Power: 8-30 vdc 2 watts.
Relays: AC220/3A or DC30V/3A.
Relay Life: 105
Dimensions: 96*48*82 mm
Panel Cutout: 92*44 mm