5S/10S/15S/20S/30S/35S Circuit Protection Board PCM LTO Battery BMS
- 2022-12-19 -
Product Introduction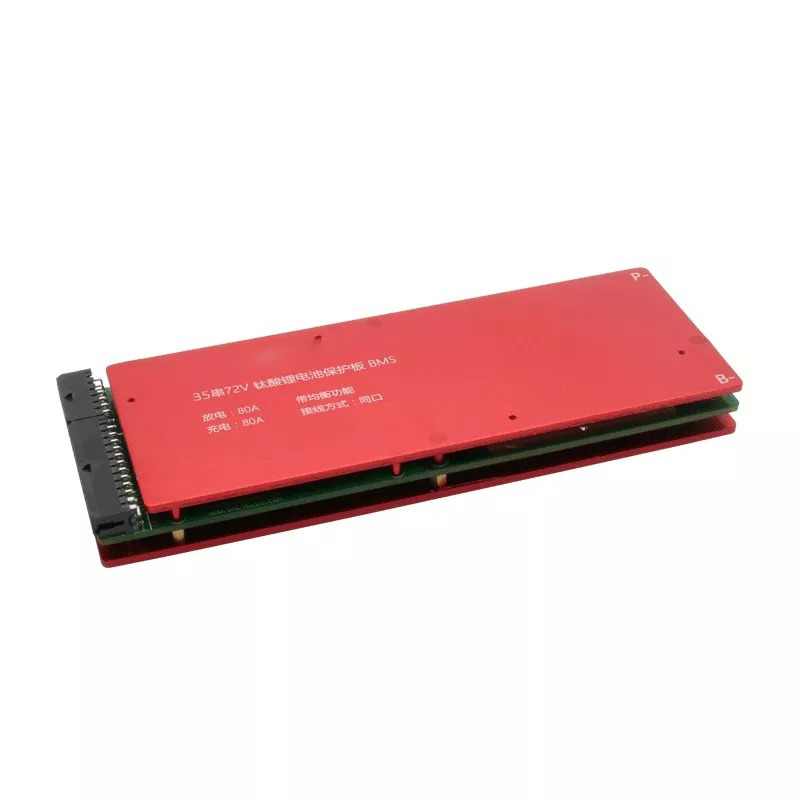 5S/10S/15S/20S/30S/35S Circuit Protection Board PCM LTO Battery BMS
1.We can design it for various lithium batteries like LiFepo4, LiMn2O4, and Li-polymer etc.
2.The main functions are: over charge protection, over discharge protection, over current protection, short-circuit protection, temperature protection etc.
3.According to the customer request we can develop PCM in different sizes and structures.
4.BMS manufactured by high quality Mos and IC imported . Keep your battery long cycle serivce life time.
Over charge volt protect delay

Over charge volt release

2.6±0.05V

Power balancing

Power balance volt

2.65V

Balance current

40±5mA

Over discharge protection

Over discharge detect volt

2.8±0.05V

Over discharge detect delay

0.5V

Over discharge volt release

3.0±0.05V

Over current protection

Over current detect volt

150mV

Over current detect delay

9MS

Over current protection

Can be customized

Over current protect release

Disconnect load

Short circuit protection

Short circuit protection

External load short circuit

Short circuit detect delay

250uS

Short circuit detect release

Disconnect load

Temperature protection

Can be customized

Resistance

Main circuit resistor

≤10mΩ

Self-consumption

Working current

≤100uA

Sleepy current

(when battery is over discharged )

≤20uA

Working temp

Temp range

-20/+80℃